Welcome to English for Specific Purposes Conference
at ITMO University,
St. Petersburg, Russia
October 16-18, 2019
Registration
#ITMOesp
ITMO University invites you to participate in the Third International Conference "More than ESP". The Conference is devoted to the vital issue of adapting English for Specific Purposes teaching methods to today's student profile. "More than ESP" traditionally gathers participants from multifaceted spheres, both academic and business. Our hands-on workshops will provide a valuable opportunity to gain practical knowledge in dealing with multiple challenges of teaching ESP to students of various majors.
In 2019 the Conference will be devoted to the links between content and language. Participation in the Conference will be especially beneficial for university faculty staff members teaching English in non-linguistic institutions, as well as for those using English-Medium Instruction. EL professionals employed in private language schools will also find participation useful and rewarding.
International participants will get a personalized invitation letter from ITMO in order to obtain Russian visa. The participants will receive certificates of participation.
The Conference is held with financial support of Russian Foundation for Basic Research.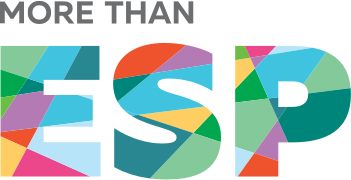 20+ hands-on workshops and sessions on the relevant ESP topics
15+ leading experts in the field
Ample networking opportunities
200+ participants
The most tasty snacks during coffee-breaks in the field =)
Call for Proposals
Deadline for submission of proposals is August 15, 2019
We invite you to submit proposals for the following formats:
Session: 45-minutes interactive hands-on session, to be presented at the Conference
Abstract: 200-300 words, to be published in the Conference Proceedings. Oral presentation is not implied
Poster Presentation: to be presented at the Conference
Successful proposals should cover any aspects of the following areas:
English for Specific Purposes
English as a Medium of Instruction
Academic Writing
New Technologies
Digital Learning
Soft Skills
NB! Travel expenses of speakers from other cities might be covered!
Registration fees
Pre-Conference workshops, October 16:

1000 RUB

Main conference days*, October 17-18

Early Bird until September 15: 1000 RUB

Standard from September 16: 1500 RUB

Networking Reception, October 17:

750 RUB
Registration fee for the participants includes access to all sessions, program, abstract book in PDF format, all printed material of the Symposium, refreshments as specified by the program of the event
EXPERTS OF 2019 CONFERENCE
Yulia V. Ryabukhina
Associate Professor, ITMO University, Russia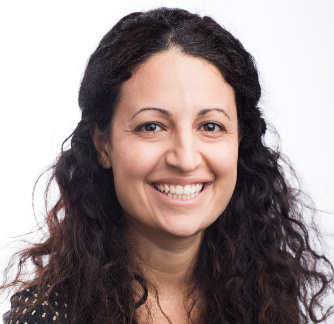 Maryam Reyhani
EMI Coordinator, ITMO University, Russia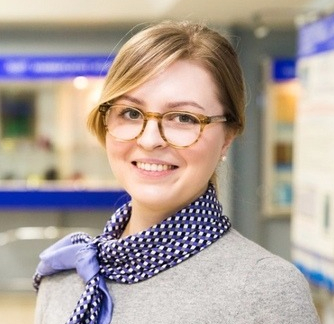 Antonina Puchkovskaya
Head of Digital Humanities Lab, ITMO University, Russia
Johanna Campbell
EL Fellow, ITMO University, Russia
Program
9:30 - 10:00
Pre-conference registration
Column hall
10:00 - 10:30
Opening Ceremony
Assembly hall
10:30 - 11:00
Keynote speech
Assembly hall
11:00 - 11:45
Keynote speech
Assembly hall
14:30 - 15:30
Panel Discussion
Assembly hall
18:00 - 20:00
Networking Reception (separate ticket)
10:00 - 10:45
Keynote speech
Assembly hall
10:45 - 12:00
Panel Discussion
Assembly hall
16:15 - 17:00
Closing Plenary
Assembly hall
17:00 - 17:30
Certificates
Assembly hall
Detailed Program will be available in September 2019
Feedback
Speaker of 2018 Conference:
"The conference has been a great opportunity to share ideas and concerns within professional community and discover new challenges that ESP and EFL in general might face in the nearest future. And, of course, it has been very nice and inspirational to learn how many people from different cities and institutions actually share the same professional beliefs."
Participants:
"It was nice to meet so many enthusiasts of ESP in one place. I greatly enjoyed the friendly and highly professional atmosphere of the conference, all the sessions I attended were practice-oriented, very productive and motivating."
Participants:
"Both the organization and sessions were superb"
Participants:
"Looking forward to the 2019 conference and thank you for organizing such an event."
Participants:
"I really enjoyed the panel discussion with ITMO pre-graduates and graduates"
Gallery
View more pictures from our conference in 2018 here